Aloha Rag Owner Mr.Yoda's success story was featured in the Honolulu Star Bulletin. The title is "Happy Accidents". It has been 19-years since he started his own company ALOHA RAG and the story tells you his footprints of these 19-years!
And here are some photos from Hawaii, too! I went to dinner with Harumi & Eri the other night! Hot Pot~~~~~!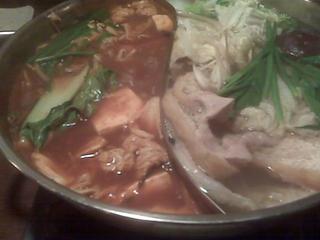 And the lip balms... look so American, right?